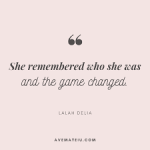 I have been missing from my blog for some time. Life has certainly been happening and I have been presented with lots of twists and turns along the way. A blog post possibly won't justify where and how I've journeyed the last year, so for now my intention is to simply be present with what is. It sounds great in theory and truly an art to manifest. If anything the last two years have taught us that being present is all we really have. The world as we knew it is no longer and in some ways that is worth celebrating.
What I can say is the last couple of years for me have been an absolute shit show. The lessons profound, quick and at times feel like you have fallen flat on your face with little room to breathe. I am not going to sugar coat or promote that everything happens for a reason or that the mess has become the message. To be perfectly honest everything I have once known doesn't seem to matter anymore and all I know for certain is what is present in the here and now. What is real and what is not for each and every one of us.
What I am learning again is to trust. Disconnection to self and living in our current climate has been fkn hard (well for me it has been). I have struggled for the last 18 months or so big time and I have questioned time and time again what it is all truly about. Big questions I know and not ones that I have solid answers for. What was is no longer and what I have believed to be true and real is in fact, merely a distraction.
So for now what I feel to be real and true is to be simply in my light and darkness. I have sat in the murkiness and glory of my darkness for a while now. I didn't rush the process, I didn't force myself to feel better and I certainly didn't practice positivity. In fact I did the opposite and accepted myself for where I was in those moments. The grace of time is allowing me to uncover the gifts that I am surely and slowly unwrapping, but this time I am in no hurry.
To truly surrender to what is, to remember who I am and why I am here. I am not going to profess that by any means of the imagination that I have it all worked out. Trust me I don't, however what I do know is what exists is no longer working. I am tired of the old paradigm that we have lived in for so long and perhaps it is simply time to create a new one. A world where we tap into the ancient wisdom and inner knowing, remembering who we truly are.
With a splash of mermaid magic and let unicorns lead your way.
HUGE LOVE
Sonia xxo