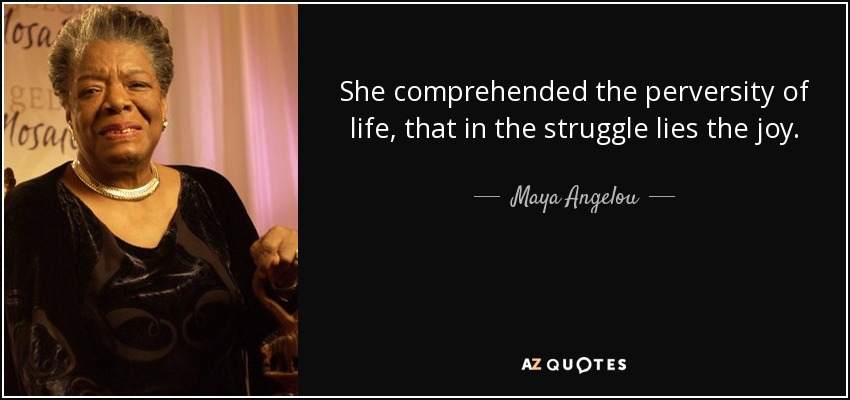 Earlier this week I went indoor rock climbing to support a client that I work with. I haven't been indoor rock climbing before so I was a little nervous about how I would go but also excited to do something new. What I can tell you is that I had heaps of fun. For the whole time that I was climbing I did not think of anything else but the next step. The young woman that I work with encouraged me to do one last wall and so I did. It was probably my most favourite wall to climb and she agreed and commented by saying "you can still climb without the struggle" I laughed at the irony of the comment as there was so much wisdom in what she said and exactly what I needed to hear.
Lately life has felt like a struggle. It doesn't have to be good or bad it just is. However what I have been doing is concentrating on the struggle. I feel like life is in a bit of a limbo phase of where to next and how to from here. What I do know is that that simple phrase has stayed with me for a few days and has inspired to me a point of wanting to write today. I have been asking my higher self for guidance and I keep hearing step by step. This morning You Tube recommended a "Matt Kahn" clip https://www.youtube.com/watch?v=1i-B1hZIaek so I listened to it. He talks about choosing to be here amongst many other pockets of wisdom. What I have noticed is that there are many people around me that feel like life is a little tough right now. For the last few weeks I have been feeling the same. Is it the planets? the moon? a shift in our consciousness? I am not sure and nor does it matter, it can simply be and choosing to be where we are at.
So when I reflect on what I know and that is step by step and that without darkness we cannot have light. I know that it doesn't have to be about the struggle but it is the climb that actually matters. So for now I can take a step back from what I have perceived to be a struggle and simply choose to be here in this moment, in this moment of the glorious emotional imperfect but perfect creative chaos. What I have perceived as feeling stuck and confusing can simply be a climb and choosing to be here. That doesn't mean that I wave a magic wand and unicorns and rainbows appear, rather it is about taking simple action step by step and choosing to be exactly where I am at. That doesn't mean that I want to stay stuck rather it is acknowledging whatever it is that is going on for me and processing it in a way that supports my purpose here on earth. You can choose to climb without the struggle. Blessed be and so it is. Thank you.
With a sprinkle of fairy dust and may magic follow your day.
HUGE LOVE
Sonia xx