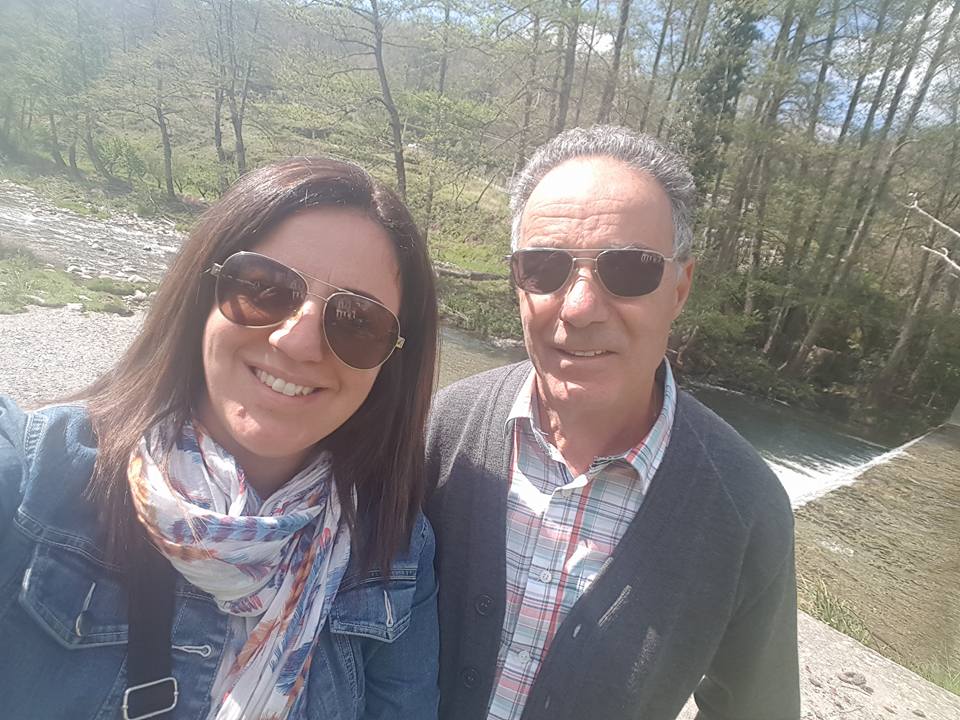 (Dad & I)
I have been in Italy for the last week or so. Dad and I have travelled back to his motherland so he has the opportunity to see his family. When I saw the quote for today I thought about him at 72 years of age and making the decision to travel. I don't really need an excuse to travel or explore so when the opportunity presented itself I was more than happy to go with him. It certainly hasn't been a holiday where there has been lots of sightseeing of "things" but what I have encountered are lessons that will always remain.
From the moment we began our trip together I have loved watching my dad and all that he encounters along the way. It is funny that at some point in your life the roles of parenting reverse. This can be confronting but it can also be a time where the opportunity is one where growth is paramount. Dad hadn't been inside an international airport for almost 30 years and he was in awe and captivated by what he saw. I admit there was some trepidation about travelling with my dad. At times we have a typical father\daughter relationship but for most of the time he is simply my dad. Watching him with fresh eyes and not just as my "dad" has been a lesson of empathy and compassion.
Dad was born and raised in a small town in Calabria. The main town in which we have spent our time has a population of almost 1,000 people. I am from Melbourne, Australia so one can imagine the contrast and extremities of difference. I have loved watching dad in his surroundings and being reunited with family and friends that he hasn't seen for almost 30 years.  It is a feeling beyond words and one in which has allowed me to understand my dad in a way I have not known before.
For him especially making a small step and deciding to reunite with his siblings has meant so much more. His journey will always belong to him and whatever needs to take place for him will. For me this small step has allowed me to be in a space that I have not felt before. Usually consumed and challenged with time and a lengthy to do list, I have been forced to slow down and just be.
I have loved the serenity and mindfulness of being in each moment. The art of detachment in drama is one in which I am learning the most. After all Italian families and drama can inevitably go hand in hand. I am savouring in life lessons of what is important and what matters most. Being open and present is important especially when Italian is not my native language. The freedom of simplicity is bliss and one in which I value most. Sometimes the smallest times allows the greatest lessons to be learnt. "Sometimes the smallest step in the right direction ends up being the biggest step of your life. Tip Toe if you must, but take the step". Blessed be.
With a sprinkle of fairy dust and may magic follow your day.
HUGE LOVE
Sonia
xoxo