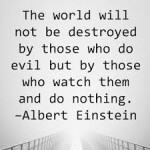 I am assisting someone with an appointment this week. I made contact with the medical practice to follow up the location and appointment time. I was informed that because of my medical status that I was unable to enter the practice and that I would need to wait outside. I informed the staff member that mandates had been revoked and the response was that it was policy. I questioned the ethics of the decision and confirmed that a medical practice was denying an individual access based on their medical choices. The response – "I just follow the rules".
Quite frankly "I just follow the rules" simply doesn't cut it anymore. Whilst we are all simply following the rules, the world in which we now live in is one that I no longer recognise. We want to follow rules that are unethical, do not follow a code of conduct and go against the fundamental principles of humanity. Sadly this is not the first time that I have heard this line being thrown around. We claim to care for people and their wellbeing and want to be recognised for being a good human for "following the rules" yet we are happy to turn a blind eye to the mistreatment.
Rather what needs to be recognised is that doctors are bound by APRHA Australian Health Practitioner Regulation Agency. Some of the these directives include;
Doctors have a responsibility to protect and promote the health of individuals and the community.
Patients trust their doctors because they believe that, as well as being competent, their doctor will not take advantage of them and will display qualities such as integrity, truthfulness, dependability and compassion. [1]
These are only to name a few, yet we don't seem to question the status quo of our own moral compass and simply do as we have been told especially so in the last two years. Many of us are not in agreeance with the way policies have been navigated yet we continue to comply without any conscious thought of our own behaviour.
I don't have any solid answers to what we are experiencing in the world right now nor do I claim to know how to change it. What I do know is that the more that we are able to understand ourselves and who we are the more that we are able to live the way in which life was intended. For some this level of acceptance may be justified. For others perhaps it is an opportunity to look deeper within.
When we examine and evaluate our values that we are aligned with yet do not live them in our daily work and practice, I wonder if this is living or simply existing? As Albert Einstein quotes "The world will not be destroyed by those who do evil, but by those who watch them without doing anything" To some extent each time we simply "follow the rules" that are not in our alignment or values we must ask ourselves, is this the world that we are choosing?
With a splash of mermaid magic and let unicorns lead your way.
HUGE LOVE
Sonia xxo
[1] https://www.medicalboard.gov.au/Codes-Guidelines-Policies/Code-of-conduct.aspx