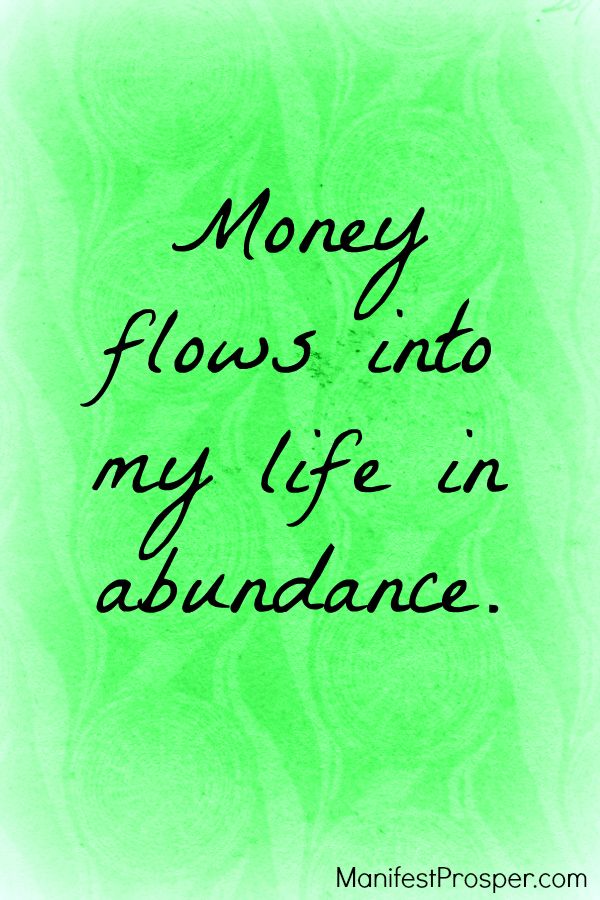 The money that comes to me today is a pleasure to handle. I save some and I spend some.
About 7 years ago I set myself an experiment. I had begun reading a book by Louise Hay that was about positive thoughts and affirmations. My eldest sister had gifted me the book for Christmas and I had read it while I was on holidays. It had resonated with me on many levels and by a turn of serendipitous events I began blogging from an affirmation calendar also by Louise Hay. The challenge that I set myself at the time was that I would change every negative thought or experience into a positive one and then would see how my life would change in 365 days.
Little did I know at the time exactly what I had put out into the universe! Within a month or so the 7 year relationship that I was in ended. I had health issues that resulted in two surgeries and later took myself to volunteer in Cambodia. It was life changing to say the least. I know for me writing is like a life line and when I don't I internalise all the crap that churns through my head, mind and thoughts. Instead when I do write it allows me to empty the junk and remain in my heart.
When I saw the Louise Hay calendar for sale online I felt the stirring to blog again on a regular basis. Today feels like the perfect time to start. I had thought that I was revisiting old ground but I know that I am not the person that I was 7 years ago and I know that some days it is impossible to turn a negative experience into a positive one. Instead what I can do is be real, raw and true to me.
The affirmation about money feels poignant for me and writing as I know as it has been one of the obstacles in getting my book published. I received a publishing contract and haven't been able to fund my project for now. Last year also saw me become a sole trader and money was a constant worry to say the least. I have been away from home so my partner has been sending me the affirmations for the last few days. Yesterday a friend and I also spoke about finances and so it felt right to start today. For me it isn't necessarily about the money instead the relationship that I have with money. It is also about being aware about the language that I use around money and absolutely knowing that I am worthy and deserving of abundance.
I don't have my finance miraculously sorted but what I do have is faith and trust that I have the tools, resources and an abundance mindset to know the difference. For now I know that blogging with purpose feels like what I am meant to do. So although the affirmation for today may be about money for me it is an intention to create for when I do I am aligned with my true self. #2020#CREATE#connect2createchange#
With a splash of mermaid magic and let unicorns lead your way.
HUGE LOVE
Sonia xxo