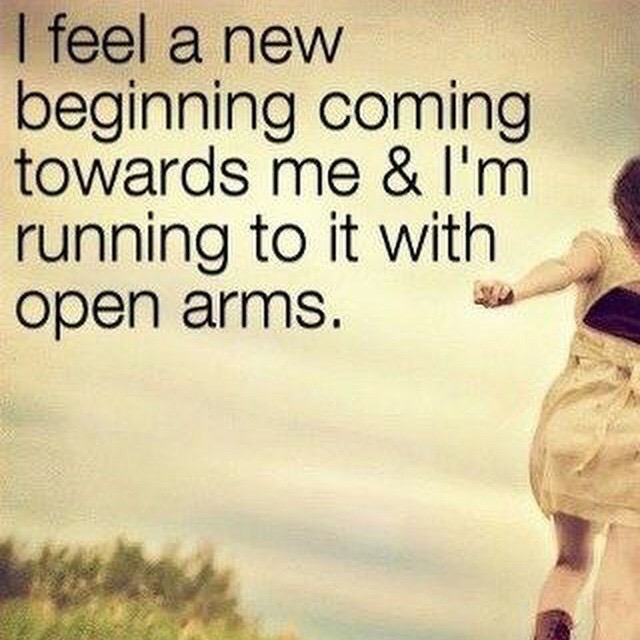 I just picked myself an "angel" card. The card was Serena "I am the Angel of Abundance. You will receive the money that you need, and God is in charge of how that will happen. Have faith" I sat down and flicked the calendar to today and surprise surprise there was an affirmation about cash flow. Yes Universe I hear you loud and clear. For me this affirmation and angel reading is about stepping up, onwards and upwards. Sure the affirmations is directed towards money and cash flow but this will only happen once I step into my own power and truly believe in myself. Playing small doesn't serve me nor does it serve anybody else.
To be perfectly honest doing what you always done simply gets you what you always got and to be quite frank it's shitty and dark. Sometimes shitty and dark is where you need to be.. If you don't know what the darkness looks like you can never appreciate the light. So although the affirmation and angel card very well may be about money for me it represents so much more than that. If I am in my flow, my purpose .my heart space with compassion and love then money will come to me easily. If I choose to stay in the dark and shitty place then this is all that I will continue to attract. Getting out of that place is what is important. It is not to be judged because of a lot of good stuff and growth happens when we are in our darkness. What I always remember is the darker the darkness the brighter the light.
Ultimately is up to you what you do with your life choices and that will be the difference that you are in the world. You can continue to blame whatever and whoever but personal responsibility is what is most crucial. Some days you may be only able to muster getting out of bed and others you will conquer. There is no right or wrong but our lives are uniquely ours. Sometimes we detour for a while but I am firm believer that sometimes wading through the shit gets us to the magic that we need to see that perhaps we could not see before.
The last month for me has been dark and shitty. That is not to say that there may not be days where I may or may not feel this way. It is about choice to either stay there or pull myself out of there. Living in your heart space, allowing yourself to do what your soul yearns to do is a massive start, unconditional love and integrity is where the action takes place. We can allow ego to take over and for the parasites to infest our minds or we can say fuck ofsky, I have a life to live. So yes the affirmation today very well may have been about money and cash flow but is about so much more. Living life with ease, grace, truth and authenticity is where abundance resides. I release all resistance to attracting money. I am worthy of a positive cash flow. Blessed be and so it is. So it is done. Namaste
With a sprinkle of fairy dust and may magic follow your day.
Sonia
Xoo