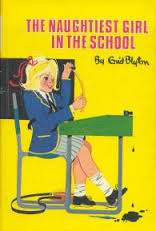 It was the early hours of the morning before I got to bed. I had taken my mum for a pedicure earlier that night and got home and decided to start some Christmas baking before I went to bed. I was really tired but I know that when I bake it soothes and grounds me so I set out to make a tira mi su. I also made a sweet that my aunt used to make. She passed away earlier this year. Although there was some sadness I also felt really happy for her and her new found freedom wherever she was right now. I also reminisced in my heart about the lessons that she has taught me in my life. As I walked up the stairs and finally went to bed. I literally placed my hand over my heart and felt so bloody grateful for all that I was able to fulfil in one day. I had also been to a funeral earlier that day so I appreciated the contrast of life and death. I was filled with gratitude for my mum and having spent time with her. I had spent the afternoon with colleagues organising presents for children who otherwise would not have received any. I have shelter, an abundance of food, clothes and my health. I felt love.
Christmas brings about so many mixed emotions for people and I know I have personally whinged and moaned about the amount we consume each year and the crazy energy that is associated with Christmas. I have felt shitty, tired emotional and have already eaten way too much. So I am really grateful that I have taken the time to stop and reflect about what it is that I am truly grateful for at Christmas time and to remind myself about my inner child and the magic of Christmas.
As a child I loved receiving Enid Blyton books and "The Naughties Little Girl in School" series was a hit as far as I was concerned.  God I loved books and reading so much. It was literally a world of my own where I was fully entrenched in every morsel of the world I was reading. So today as I write and reflect on Christmas Eve it is certainly about finding and retrieving the wonder and excitement of what Christmas is truly about.
Tension is high especially at this time of year and it is easy to get caught up in "stories" and "drama. I know it all too well. What gift is truly precious is to just be in the moment of the magic and miracles that surround us at each moment. I was just speaking to a friend earlier and a white butterfly flew by as we were chatting. These are the gifts of magic and wonder that in our ever so busy lives we miss and life fleetingly passes us by.
So thank you to my writing and to me for taking the time to sit and write today,  to be reminded about the child like awe and wonder that is alive within us all. It may take a while or not to feel it but it is certainly there. Or if you are being a Grinch be a wondrous Grinch. Be whoever you would like to be. I put my hands over my heart and express love for myself. I especially embrace my inner child, and keep it sense of wonder alive within me.
With a sprinkle of fairy dust and may magic follow your day.
HUGE LOVE
Sonia
xxo