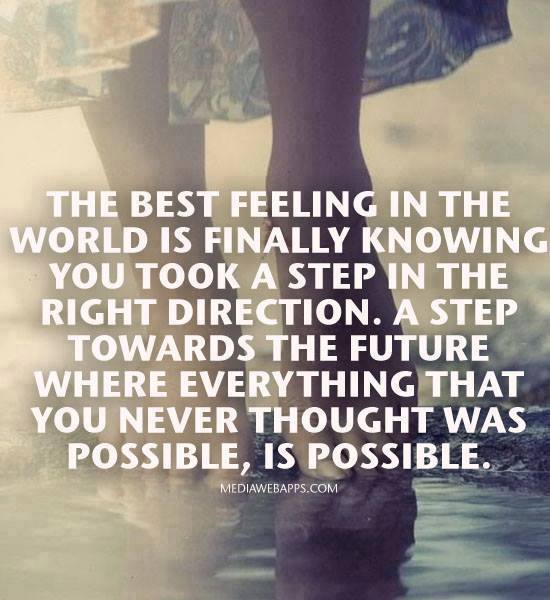 I was speaking to a friend just the other day about that where you are in your life is exactly where you are meant to be. Sometimes the universe knows what is best for us and forces us to make changes. Sometimes these changes can be ones that are welcomes and sometimes there are unpleasant curveballs that throw us into a tailspin and life is never quite the same. None the less good bad or indifferent we are at the right place at the right time doing the right thing. I know for me personally that each time that there has been pain or suffering in my life it is because there is a greater plan working for me, no matter how crap it may have felt at the time.
What I do think about when I write this affirmation for today are all the people that are living in third world and war torn countries. Are they in the right place at the right time doing the right thing?  It makes my heart heavy and sad that simply because of where one is born that there is so much suffering that is attached to it. For all the asylum seekers that are seeking refuge, are they at the right place at the right time?  I may not have all the answers, but what I do know is the fact they do not have a choice allows me to feel more passionate about justice and peace in our world. So many times I hear people say to me "you can't change the world" blah blah is all I hear now. What I do know is that "when you change the way you look at things the things you look at change" a quote which is one of my favourites from Dr Wayne Dwyer.
So right now I totally feel that everything is the way that it is meant to be. The more that we are able to create change the more the world will shift and create movement towards justice and peace. Everything is possible. It may not happen in this lifetime but there is certainly hope for our children to live in a world where suffering does not exist. In the meantime if there is an aspect of your life that is able to bring peace, kindness or compassion to another then do just that. The ripple effect is amazing and there are so many acts of service that you can do no matter how big or small. I am in the right place at the right time, doing the right thing. Blessed be and so it is. So it is done. Namaste.
With a sprinkle of fairy dust and may magic follow your day.
Sonia
Xoo