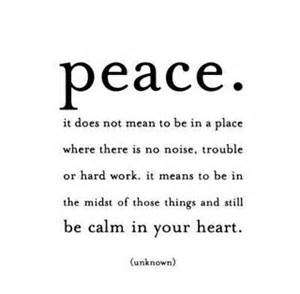 This word "mise en place" was mentioned to me a week or so ago and I loved the sound of it. I love words so I was intrigued to know what it meant. It is generally used in professional kitchens and signifies that everything is in its place before service. The word resonated and according to wikepedia it states that "it is a French culinary phrase which means "putting inplace" or "everything in its place" I like the feel of the word and for now it also has a vibration that I want to write about. What does it look and feel like for everything to be in its place? I can appreciate that the true meaning of the word quite possibly connects better to a professional kitchen but for the sake of my blog today I am going to write about what it feels like for me.
For the last 6 or so weeks life has changed and that is OK, except with that comes a somewhat uproar of emotions at any given time. They don't have to be good or bad they simply just need to be. What I do know is that there is a lot of new in ways in which I have not experienced before. To be perfectly honest it has thrown me a bit off balance but in a way that is allowing me to grow. I have found myself with an unsettlement in the pit of my tummy. It is nerves, excitement, and or fear? I am not sure really but whatever it is I have to know and trust that everything is in its place. If I start to identify it as being right or wrong then there is judgement and no room for growth.
When we truly feel what is going on for us then we allow love and not fear to be behind the intent of all that we do. When there is that feeling in the pit of our stomach it is sometimes easy to ignore. We can shove it down or we can explore and see what happens with it. For me there are waves of emotions that can come up at any given time. I am a sensitive being. Fortunately or not when something is going on for me I can at times be consumed by the thoughts that flurry around in my head. Not a happy or conducive place for anyone to be in. It is not to be judged rather recognised as what is being triggered and a time to heal, grow and create. If we can trust that everything is in its place then life tends to flow with grace and ease. The feeling of being stuck dissipates and we can fully surrender. For me a whole lot of overwhelm has filled my body of late and perhaps it is rightly so. The thing with that is that I can allow it to consume me or I can simply know that everything is in its place. When life is in place it doesn't have to be a bunch of roses it can simply just be. For when we find the magic and gratitude of simplicity and connecting back to self it is then we can truly feel that everything is its place within our own hearts and soul. Blessed be and so it is.
With a sprinkle of fairy dust and may magic follow your day.
HUGE LOVE
Sonia
xoxoxo