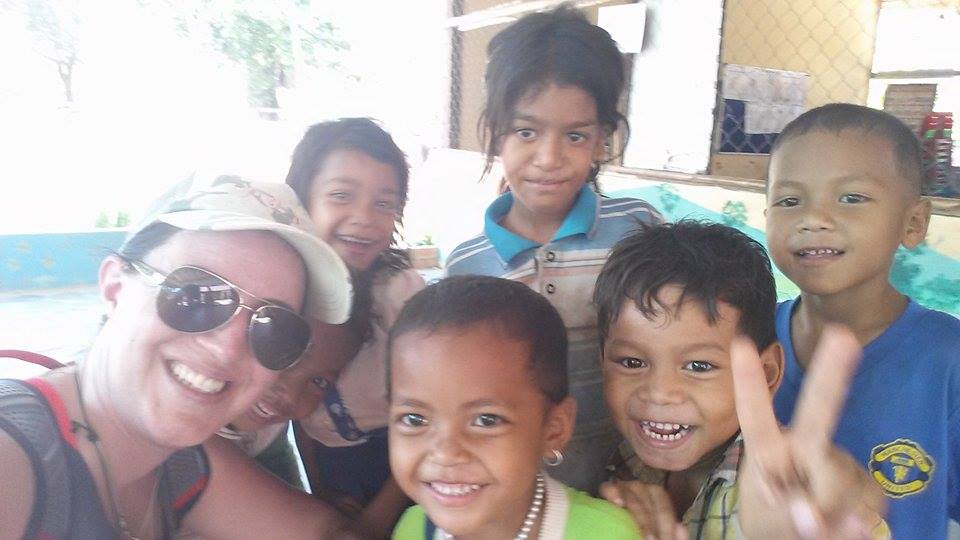 I have been in Cambodia for almost a week now. There is something majestic about this place and the life's lessons that it always continues to offer me. There is always more to learn and the amount of gratitude continues to overwhelm me.  For me it is not only about being of service but also a time to reflect on my own life and to recognise my next steps, my future leaps of faith.  I have found it quite funny that I am unable to locate the affirmation quotes that I usually write from. I have all my stuff in a bedroom and I know that they are here but I can't find them Surprise Surprise, the universe is forcing me to step up and write my own.
I have decided to focus about trust and surrender in a country that is filled with some much poverty and disadvantage. The resilience that the people of Cambodia are able to muster considering their life and what little they have never ceases to amaze me. Their smiles are always so generous and their gratitude so humble. I am working on a project which is called "The Dump Project"   Some families and children literally live on the "dump". It is here that they collect rubbish to make a living and sometimes find the only food that they are able to salvage for their families to eat. To fully comprehend what this means is unimaginable to me as there has never been a day in my life where I have not had access to food and clean water. It is such a luxury that we take for granted in our everyday lives.
So for now what I know I can do is offer my time and a whole lot of love, gratitude and compassion to build a playground for children who have not had access to one before. It sounds so trivial yet so bloody exciting to see the faces of the children as they test run the equipment. It is now my fourth visit to Cambodia and all I do know is how right it feels to be here. The sense of familiarity and knowing that where you are is exactly where you are meant to be overwhelms to a place of pure connection and divine guidance.
It has allowed me to understand that the time that I spend worrying and doing my head in about life is so futile and draining. There is so much more the world needs than my perceived meek problems. It is so minimal in comparison to what I have been witness to in just the last week, let alone what is endured here every other day. What is real are some of the villages that we do visit, women have been known to use rocks and sticks to stop their menstrual bleeding. The injustice hurts my heart. Sure there are elements that are connected to lack of money but there is so much more. If we all raised our awareness about justice and compassion peace can prevail for ALL of humanity. I surrender, I trust that I am divinely guided and ALWAYS provided for.Blessed be and so it is. So it is done. Namaste.
With a sprinkle of fairy dust and may magic follow your day
With love
Sonia
xoxoxo