God and angels,
I ask for your assistance in opening my heart. Please help me be aware of my soul, mind and body. Guide me to leave behind any old pain, anger, or hurt and enter the New Year with a clean and open heart. Assist me in loving fearlessly, with grace and acceptance. Help me love like an angel.
Thank You.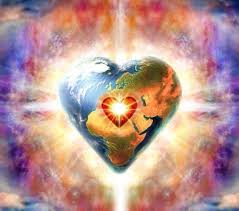 Today is the last day of 2014. I thought it fitting to choose the last affirmation from the book Daily Guidance from your Angels by Doreen Virtue. Earlier this year in April I set myself a challenge to heal open and soothe my heart space. About a month ago I came to the realisation that if my intention was to take 365 days to open , heal and soothe my heart space then it would not be till April next year till this happened. It was one of those moments when I had to giggle at myself and simply just feel that the time was now.
As I close off the year spending some time away in a beautiful bush setting, I feel so much gratitude for the year and the lessons that have prevailed. For me this year resonates with freedom because of the magnificence of layers that have been unveiled and simply because of the love I have in my heart for myself and others. I am not perfect nor do I claim to be but what I do know is that I have found peace in my heart that I have not known before. Love that resonates not because of a man or a relationship that I am in but because of the love and compassion I have for myself. Although I am happy to put it out there that I am ready for the perfect relationship with a man. J
The work that I do in Cambodia continues to teach me gratitude in ways that I have not experienced before. Having travelled to Cambodia twice this year it is now a part of my life where being of service to others simply is what I do and who I am. Our responsibility to each other is what is real. This is my passion in life and what makes my heart sing.
As I sit and write my final blog for 2014 I feel in my heart what have been the most important lessons. To have no judgement of others as we are all the same. To learn to let go of situations, resentment and bitterness, for it is with full responsibility and knowing that in some way I have created and attracted whatever it may be in my life. To know that we are all equal and that we are one tribe in our universe. To love with no fear for when I truly love myself then love is unconditional.  To be of service, as it is our responsibility for living on planet earth. To have compassion towards myself and others, for without compassion in our hearts we cannot truly love and without love there in no other. That life is truly magical and filled with miracles each and every day. I am one with the universe. I am love. Blessed be and so it is. So it is done. Namaste.
With a sprinkle of fairy dust and may magic follow your day.
Sonia
Xoo