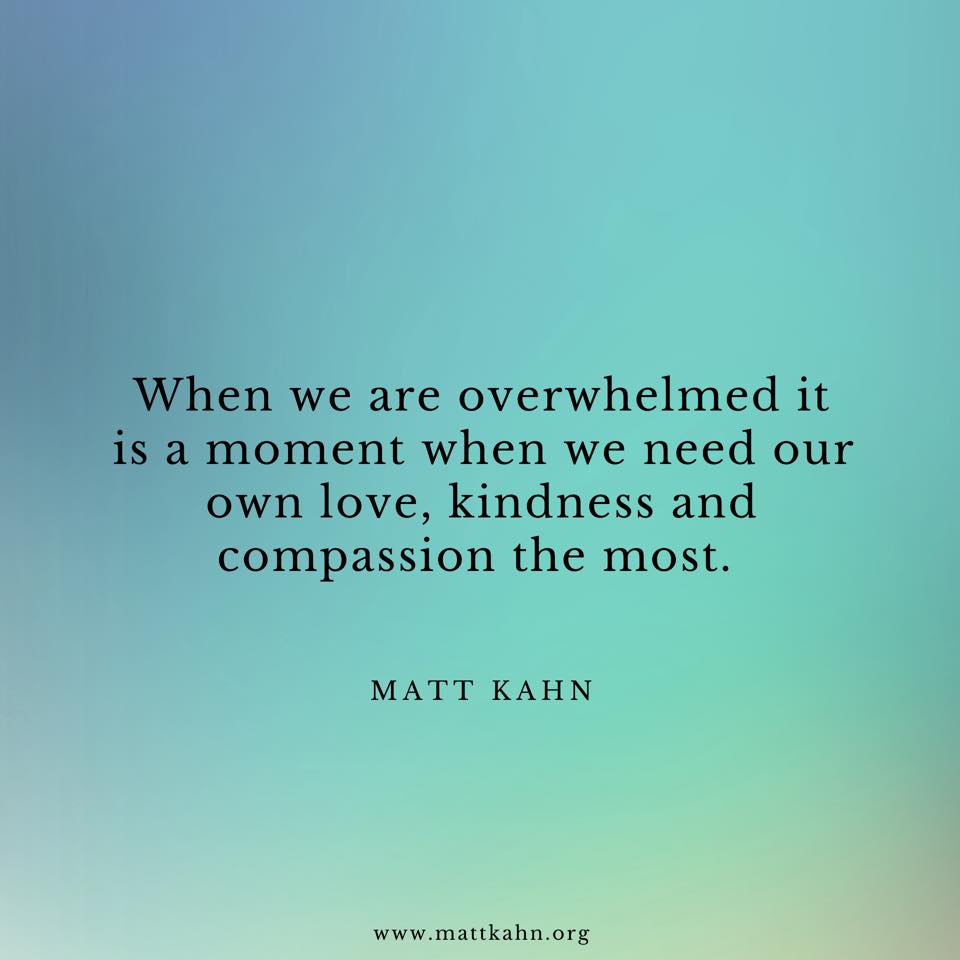 Well well well isn't this an appropriate affirmation for right about now. Where do we begin with the amount of "things" that are consuming our thoughts? What I do know is that I have my breath. Four breaths in, hold for 4 breaths and breathe out for 4. Easy to remember 444 and a reminder that angels are near. What I do know is that I am now hearing more of the kindness and miracles instead of the fear and panic. I am choosing to be very intentional about what is consuming my thoughts.
If I am feeling overwhelmed I redirect myself to the present. I am finding activities that allow me to get out of my head and back into my heart. I have found a global prayer to give out a new intention to the world. I am accepting that there is a new way. We may not know which way right now but what we do know is that there is a lot of love and there is always hope. I am limiting the amount of time that I watch\listen to the news. I am choosing to be really kind to myself and taking notice of what my mind, body and soul needs. I am honouring all of my feelings and allowing myself to cry when I need to. There is a lot of heaviness and we are feeling it as a collective. So for me it is about finding ways to release what I need to. I am finding that singing "we are the world" simply allows me to feel, sometimes happy, sometimes sad but with a lot of faith and love for humanity. To know that there is a bigger picture in all of it and holding onto that vison opposed to one soaked in panic and fear.
As I was walking into my home this evening a butterfly greeted me, and my partner letting me know there was a dragon fly behind me. It is the simplicity of this new world that now brings so much in what we once may have forgotten. A few days ago I was connecting with my fairy cards in nature and received the message "music". Soon after a beautiful soul appeared and started sharing her music with the park. It instantly sang to my soul and reminded me that magic happens. Her name happened to be Isabella who shares the same name as my niece. They both play the ukulele and heal others with their music. During these moments I know that as a collective we are so supported and connected.
We have the choice to take back our power from any person, place or thing. I am sure we know all know what the "thing" is. We can succumb to the fear and panic or we can choose to be in our power of the miracles we are witnessing, our connection to mother earth, kindness and above all else LOVE. No person, place or thing has any power over me; I am the only thinker in my mind. We've got this! Lead with love and light.
#2020#connect2createchange#
With a splash of mermaid magic and let unicorns lead your way.
HUGE LOVE
Sonia xxo